For the sixth session of our reading group we are reading Erik Mueggler's book on botanical explorations in Yunnan in the early twentieth Century.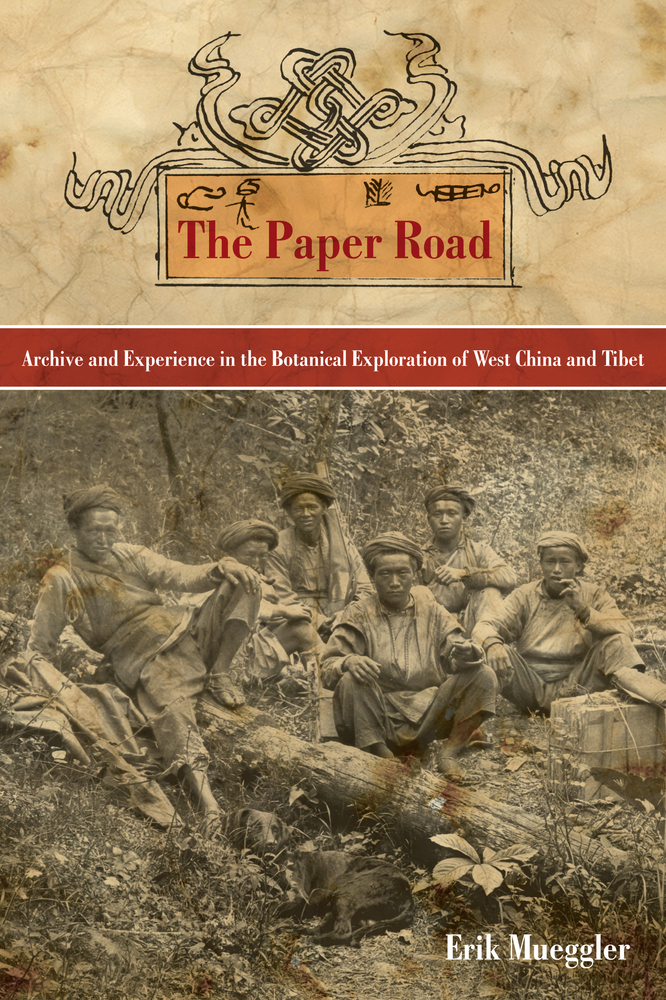 Mueggler, Erik. 2011. The Paper Road: Archive and Experience in the Botanical Exploration of West China and Tibet. Oakland: University of California Press.
Description from University of California Press:
This exhilarating book interweaves the stories of two early twentieth-century botanists to explore the collaborative relationships each formed with Yunnan villagers in gathering botanical specimens from the borderlands between China, Tibet, and Burma. Erik Mueggler introduces Scottish botanist George Forrest, who employed Naxi adventurers in his fieldwork from 1906 until his death in 1932. We also meet American Joseph Francis Charles Rock, who, in 1924, undertook a dangerous expedition to Gansu and Tibet with the sons and nephews of Forrest's workers. Mueggler describes how the Naxi workers and their Western employers rendered the earth into specimens, notes, maps, diaries, letters, books, photographs, and ritual manuscripts. Drawing on an ancient metaphor of the earth as a book, Mueggler provides a sustained meditation on what can be copied, translated, and revised and what can be folded back into the earth.