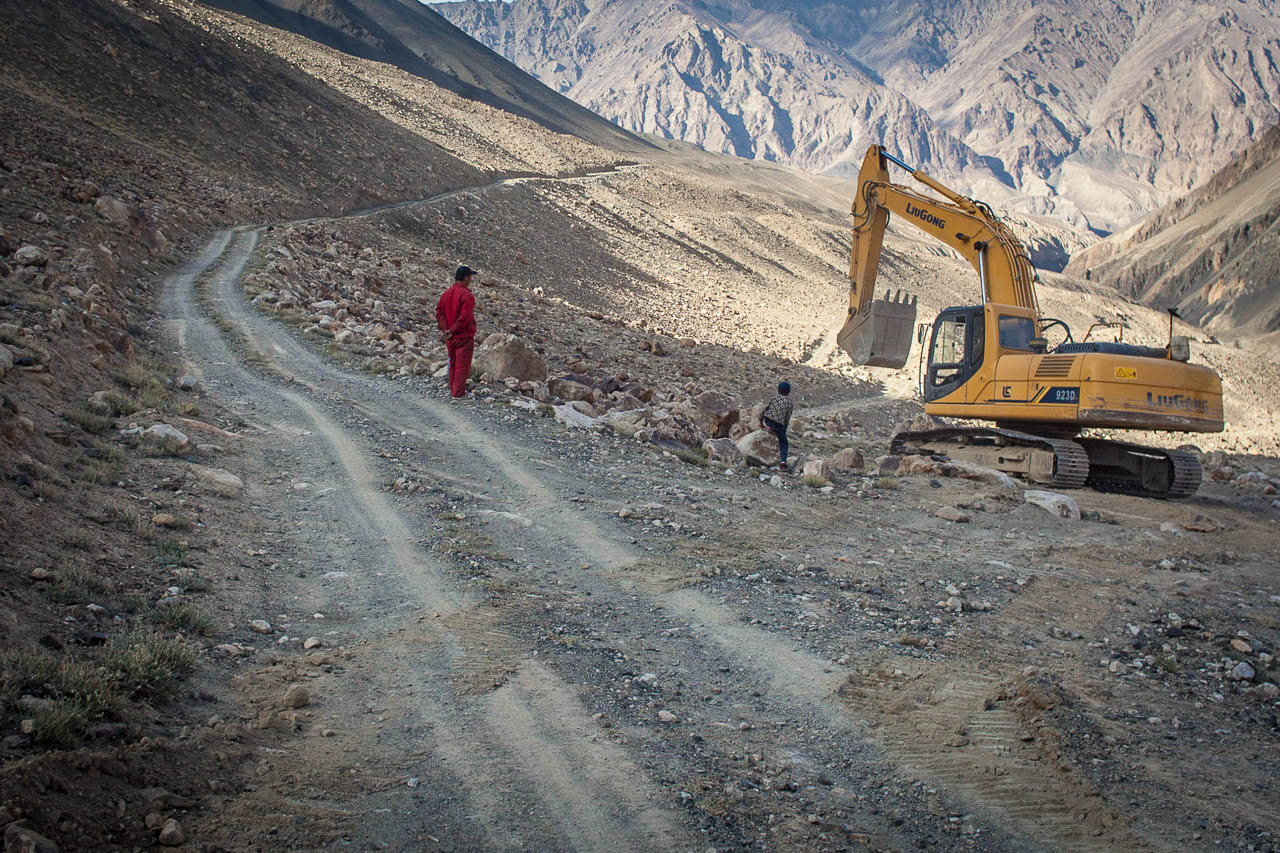 This event is part of the Inner Asia Curricular Development Initiative directed by Professors Alan Timberlake and Robert Barnett and Rune Steenberg, Harriman INTERACT Postdoctoral Fellow. The talk is an extended version of a paper given in Leiden at the workshop "Encounters after the Soviet Collapse" in February 2016.
Abstract
Saxer's presentation will try to make sense of the paradox of Chinese presence and absence in the Tajik Pamirs. One the one hand, Chinese trucks use the Pamir Highway on a daily basis to ship goods from Kashgar to Dushanbe, and several Chinese mining companies are actively prospecting for minerals in the Pamirs. On the other hand, there are hardly any Chinese in Khorog or Murghab. China's rhetorical presence but physical absence thereby amplifies an atmosphere of ambiguity. While Chinese capital, geopolitical interests, and grandiose plans for new Silk Roads shape ambitions and fears, actual encounters with Chinese business people, engineers or tourists remain rare and brief. In this context, people in the Pamirs find themselves waiting for pending futures – good and bad – conjured up in relation to China, while at the same time mourning the departure of the Russians and hoping for their return with the anticipated Eurasian Economic Union.
Following the story of a Free Economic Zone, a geologist in search for investors, and an old silver mine recently bought by a Chinese company, Saxer will analyse the paralysing limbo in which the Gorno-Badakhshan Autonomous Region finds itself at this particular historical conjuncture.
More
For more information see website of the Harriman Institute.